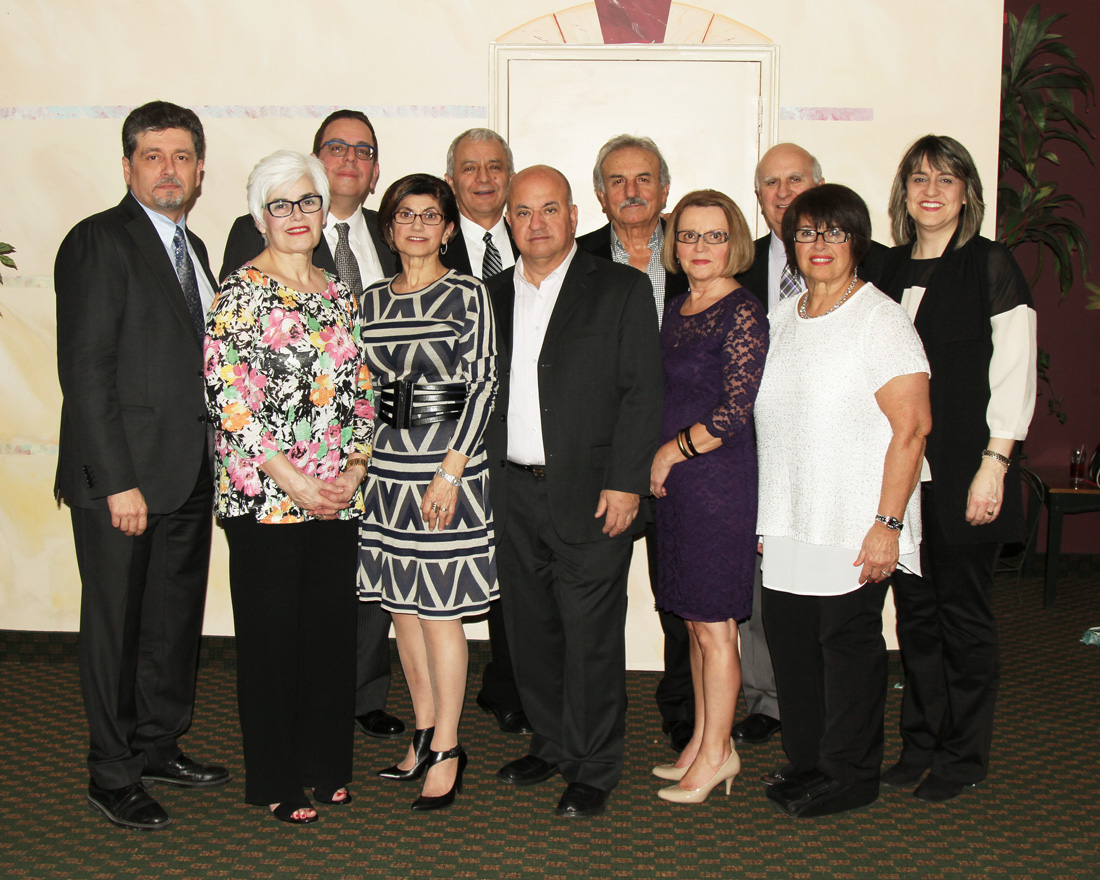 Back row (from left to right): John Theodore, Bill Macheras, Peter Varlokostas, Peter Bouras, Themios G. Diamantouros, Pat Varlokostas. Front row (from left to right): Mary Karagianni, Triantafili Velonis, John G. Diamantouros, Eleni Dix, Litsa Bouras.

Over the years, Adelphotis Arahoviton, "Ai Karyai", has grown into a wonderful organization that supports its community and is proud of its Greek heritage and their native home of Karyes (Arahova), Lakonias, Greece.
There is a lot of hard work put in by all, especially its Board, to run the organization. Along with running Karyai Park and their own events, Adelphotis Arahoviton is also a contributing member to the greater Greek Community of Toronto, The Pan-Laconian Federation, and The Hellenic-Canadian Congress.
| Position | Officers & Directors, 2018-2020 |
| --- | --- |
| President | John Theodore |
| Vice-President | Peter Varlokostas |
| Treasurer | Bill Macheras |
| Recording Secretary | Triantafili Velonis |
| General Secretary | Mary Karagianni |
| Director | Litsa Bouras |
| Director | Themios Diamantouros |
| Director | John Diamantouros |
| Director | Eleni Dix |
| Alternates | Pat Varlokostas |
| Alternates | Carol Anne Theodore |